Launched in December 2002
---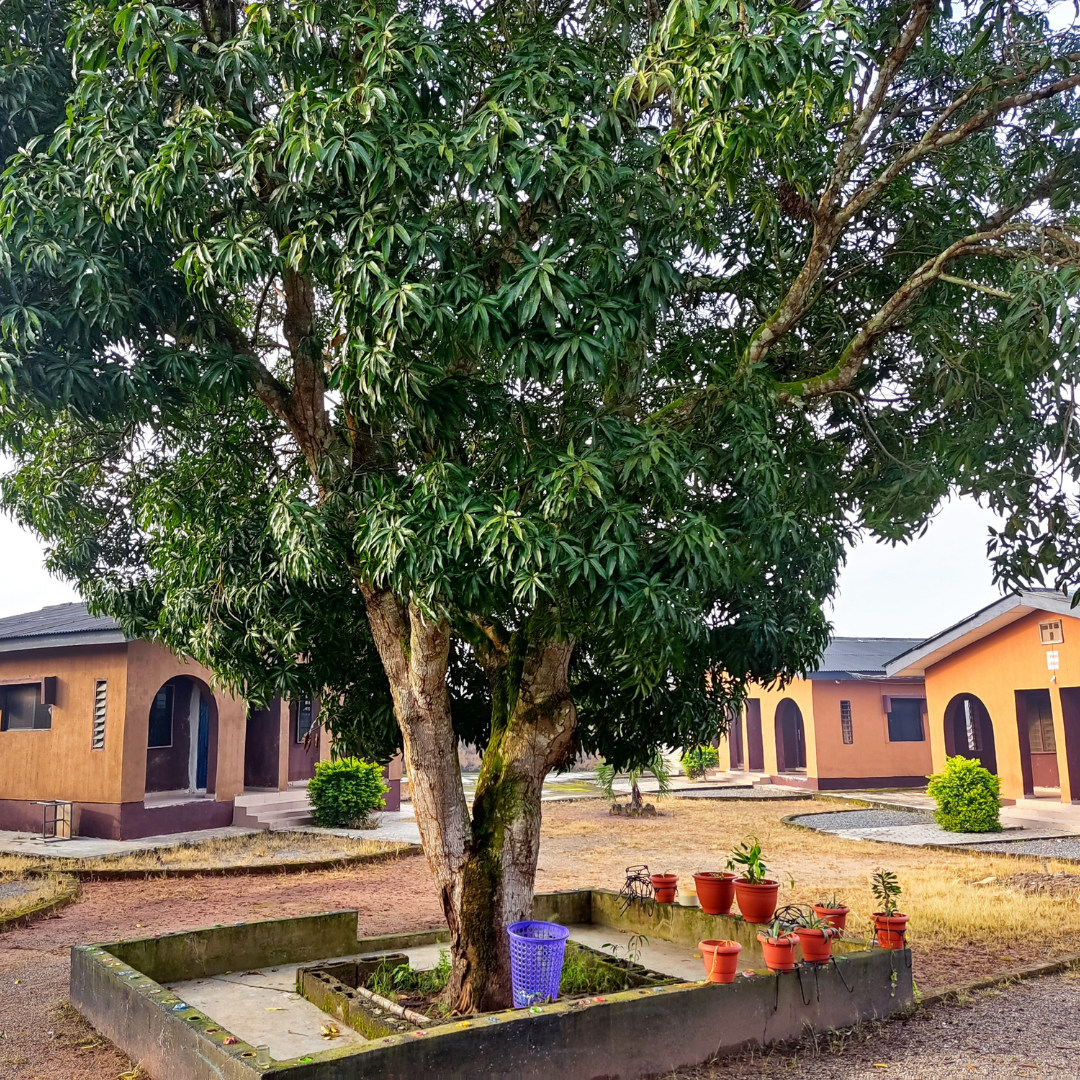 GeoBajas Hotels, popularly known as 'Bajas' is a privately owned 'Independent' Family Hotel, that launched in December 2002.
We are primarily focused on providing peaceful & serene accommodation, a homely restaurant, a mini-wellness center, and a nature bar with a desire to make a positive impact on our guests, our staff, and our community!
As we always jokingly say, "we are not just selling rooms; you can get rooms anywhere in our town, we are after selling experience."

Management Team
We are located adjacent to the Eye Foundation Hospital in Ijebu-Imusin, 13 mins drive from Ijebu-Ode city center, 25 minutes from Epe Town & 105 minutes drive from the Lagos International Airport.
Why Should You Patronise Us?
Our hotel is suited for families, groups, remote workers, and individuals in town for work, comfort, or business, old and young, who require a quiet and creative environment to rest and or work.
Our rates are so affordable, we also have holiday plans tailored for minimum wage earners to get the rest they deserve.
We are passionate about going green and digital skill empowerment which we carry our through our village Uwani Hub.
Our Mission
To become an affordable and awesome destination for people seeking peace, timeout, a place to stay while working, visiting friends in town, or in town for business.
Our Vision
Giving back to our community through reading and Tech empowerment schemes
Invest in the well-being and growth of our staff & guests.
Our Core Values
Discovery. Open. People. Entrust.
Our Members Only lounge is a work in progress and would feature a small gym, a garden bar, a comfortable quiet sitting and work area, a small massage parlor, and of course, free WiFi!
Our local meals are cooked in our hygienic kitchen, and you can order in or take them away, at the moment, we are working on making deliveries, and you can order bulk soups, pastry platters, yummy loaves of bread, and cakes for any occasion as well from us.
If you are looking to host a small or big party, we have got you covered, we have two garden areas that can seat up to 50 and 200 people respectively. We have a large parking space, a meeting room that seats 15 people, and a conference room that can seat up to 30-40 people as well. Make A Request and we will get back to you ASAP.
Faces Behind Geobajas Hotels
We are a family business, hence all hands are on deck to ensure the smooth running of the business and its success.