Bed Size: 3.5ft by 5.5ft
Maximum Occupancy: 2
Bathroom Type: Shower
Room service, 24-Hour
32-inch LCD TV with DStv access
Complimentary on-site parking
Massage Therapist Available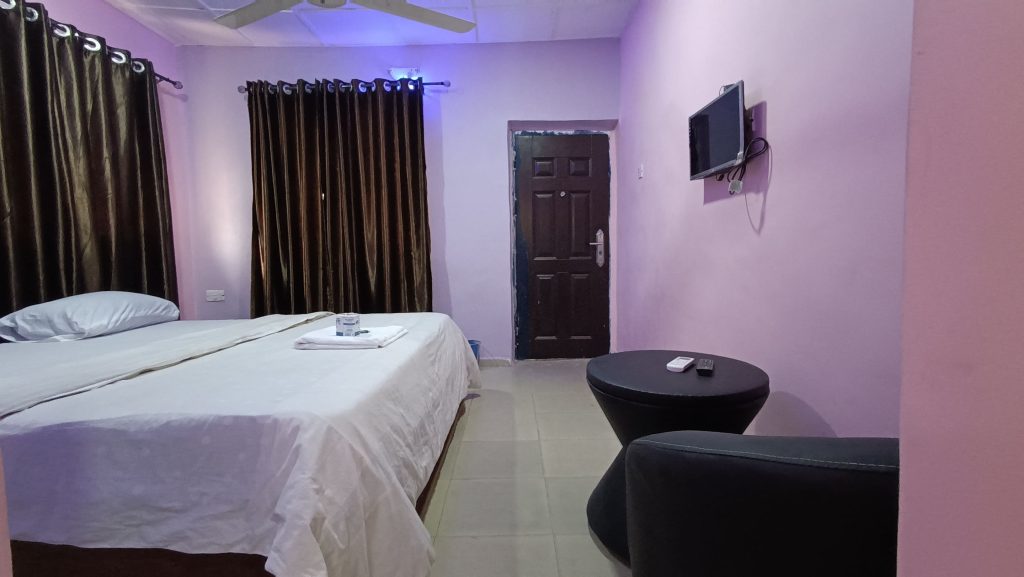 Bed Size: 6ft by 7ft
Maximum Occupancy: 2
Bathroom Type: Shower
Room service, 24-Hour
32-inch LCD TV with DStv access
Complimentary on-site parking
Massage Therapist Available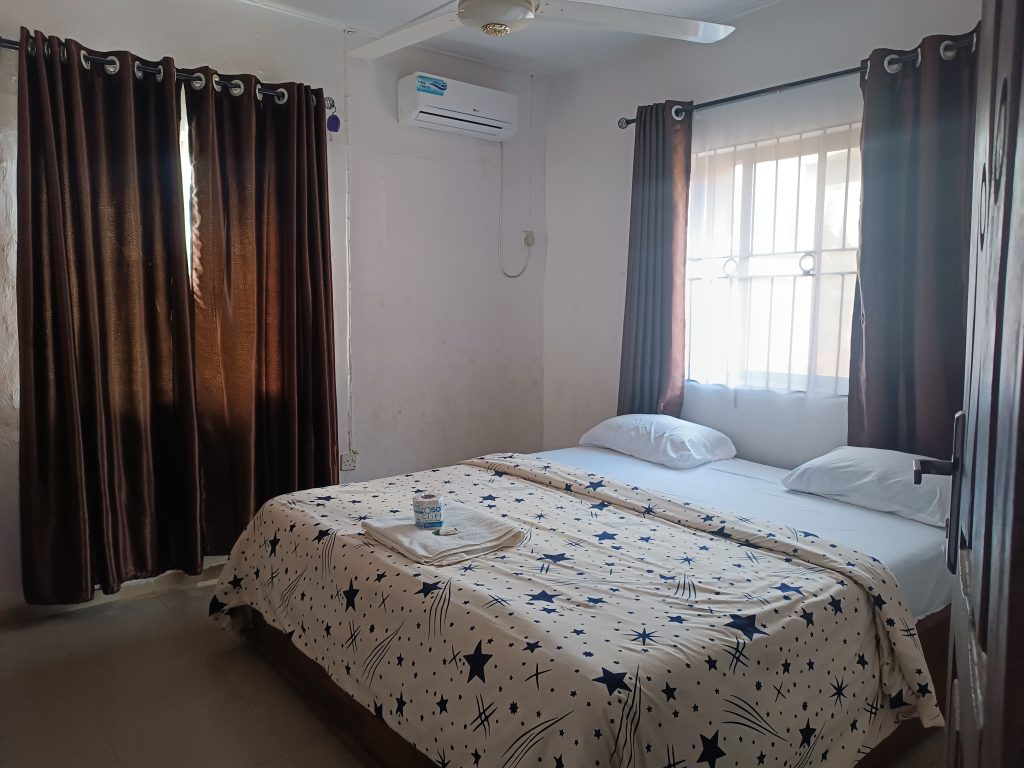 Bed Size: 6ft by 7ft
Maximum Occupancy: 2
Bathroom Type: Shower
Room service, 24-Hour
32-inch LCD TV with DStv access
Complimentary on-site parking
Massage Therapist Available
Ensuite Studio
(No AC YET)
Picture Coming Soon
Bed Size: 4.5ft by 6ft
Maximum Occupancy: 2
Bathroom Type: Shower
Room service, 24-Hour
32-inch LCD TV with DStv access
Complimentary on-site parking
Massage Therapist Available
Please Take Note!
Water Heaters are not yet available in all the rooms, if you need hot water to bathe, this will be provided
Our business and fitness center are in the works and coming soon
Our WiFi services is up and would be available to guests from July 1st, 2023
The massage therapist is available every Wednesday from 9 am to 5 pm and on other days by appointment only
Electricity is available from 6.30 pm to 7.30 am daily – Solar Hybrid system to ensure at least 18 hours of electricity is now in-place.
The Air Conditioners would work when there is government-provided (PHCN) electricity ONLY.
Complimentary bottled water is provided for all full night stay guests & room service is currently free!
---
---