Welcome to Geobajas Hotels in Ijebu Imusin career page. Looking for a meaningful and rewarding job?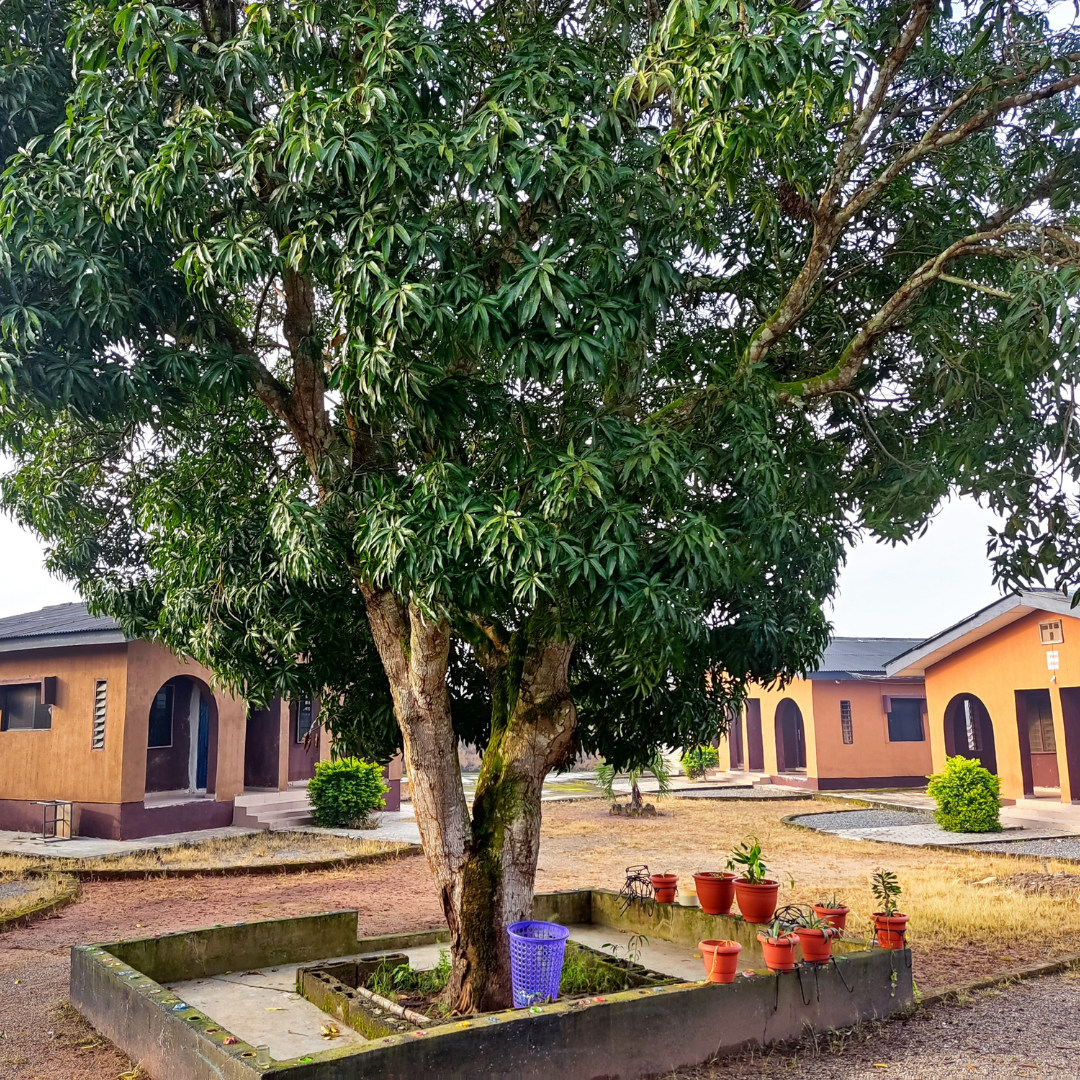 Please read to the end before submitting your application!
Attention to detail is important in our line of work.
We are a small hotel located in Ijebu – Imusin looking for smart and reliable individuals to work with us.
Please note that because we are a small business, we thrive on teamwork (with the exception of the gateman/gatewoman), you will be expected to assist in filling in for your colleagues where the other person is unavailable to do so or busy attending to another customers' request.
We Are Looking for Trainees interested in learning a skill (Examples below) while working with our business as a Receptionist/Bar Man/Bar Lady/Kitchen Cook & getting paid for their work.
Content Creator (Writer & Editor)
Graphics Designer / Video Editor
Managing Social Media for Businesses
Translator (Translating Computer Software from one language to the other)
Programming Languages (Software or Computer Engineering)
Digital Marketing
Digital Literacy (Computer Literacy)
Others (such as Accounting, Catering, Gardening, Pedicurist, etc; please state the skill you want to learn in your application form below)
We seek serious candidates only; willing to learn, grow and develop themselves on and off the job.
Minimum Requirements
One Year Reliable and Responsible Commitment to our business
Can read, speak and write fluently in English and or any other language
At least 2 hour commitment to learning when on-duty and 4 hours when off-duty (three times a week)
A functional smartphone / laptop computer (Optional)
You must be willing to teach at least one person the skill you learn while on our job
FAIR WARNING: If you are dishonest, can't be humble, don't know how to take to corrections, a cheat and or a liar, do not bother applying, please!
We operate a flat hierarchy organizational structure because we believe in teamwork!
Our Core Values are DOPE.
Discovery – We are creating an environment/community that allows our customers and staff to discover who they are and what they are good at.
Open – We are committed to being open, providing great customer service to our customers, and being accessible to our staff, and willing to support both customers and staff in any positive way possible.
People – We are people minded and operate a down-to-earth business. We believe in & support humanity in any way we can.
Entrust – We work on having our customers trust us to provide a comfortable and safe environment for them to rest, work, or do business in, while we also encourage our staff to trust that we are there for them and will work within our means to ensure their work is rewarding.
Staff Benefits
NGN25,000 Salary for the first three full months of Probation
NGN30,000 Minimum Wage on Confirmation
Salary is reviewed based on performance every six (6) months
Comfortable Accommodation is provided to responsible Staff
Staff Kitchen Gas is provided Every 3 Months
One Full Body Massage for each staff Every 3 Months
Minimal Raw Food Items (limited to Garri & Rice) are provided Every 3 Months
First Aid box is available to all through your shift lead
One meal is provided after cleanup Every Saturday
Staff birthday celebration with drinks for all staff and a birthday cake
Access to use the Staff Computer for learning, development & submission of your reports
Free WiFi is provided to all staff for submitting reports, learning, development & keeping in touch with family & friends
Staff meal is provided once a week after compound cleanup (Staff contribute for feeding other days of the week)
Beta Health insurance for GTBank account holders only
Security Deposit: 8% deducted from Salary every month after the probationary period is over (Paid back to Staff every December)
Year-Ending (December) bonus / annual service charge regardless of employment date
We operate a one-day on, one-day off shift rotation!
In the blank box (under the "More About You" section) on the application form, tell us your favourite quality in a person!
Current Vacancies
Receptionist / Bar Man / Bar Lady
Gate Man / Woman
Hotel Cook / Baker (Male or Female)
Cleaner (Male or Female)
In-House Masseuse (on a Partnership Basis, we provide equipment & space for a 70% (you) and 30% (us) sharing formula)
Gym Coordinator (on a Partnership Basis, as agreed, rent can be per year or on trade by barter service or sharing formula)
Gardener / Horticulturist (on a Partnership Basis, as agreed, rent can be per year or on trade by barter service or sharing formula)
Job Description (Receptionist / Bar Man / Lady)
Attend to customer inquiries about the hotel
Assist in the kitchen when required
Receive reception phone calls in a lively and appropriate manner
Check-in and out customers who book rooms via the pos system and issue receipts
Keep the reception area clean, and free of cobwebs, and water the plants in the reception area every day
Sell drinks to customers and guests & ensure there is always stock available to sell
All items sold must be entered into the computer and receipts issued to customers
Submit shift reports, balance your sales and handover appropriately at the end of your shift
Job Description (Security / Gate Man)
Keep the gatehouse and area (in & out) clean daily
Welcome and greet every incoming guest into the hotel
Ensure all security lights are off in the day-time
Turn on the generator when needed/requested
Issue a gate pass to every vehicle who drives into the compound and retrieve the gate pass when drive out
Keep an up-to-date written record of all cars that drive in and out of the premises
Job Description (Hotel Cook / Baker)
Keep the kitchen and restaurant area clean at all times
Welcome and greet every incoming guest into the restaurant / bar
Create menus, recipes, and food costing for the hotel kitchen when required
Bake bread, pastries and make small chops regularly
Prepare and adequately present African & International cuisines for our customers
Assist in the reception or bar where the receptionist is busy attending to a customer or not on seat
Submit shift reports, balance your sales and handover appropriately at the end of your shift
Job location is in Ijebu-Imusin in Ogun State, Nigeria: We are on google maps here: https://g.page/GeobajasHotel?share
Employment Application Form
Whether you are applying as an intern, contract staff, trainee staff, full-time staff or business partner; kindly use this form to submit your application.
"*" indicates required fields
Got Questions? Contact Us.